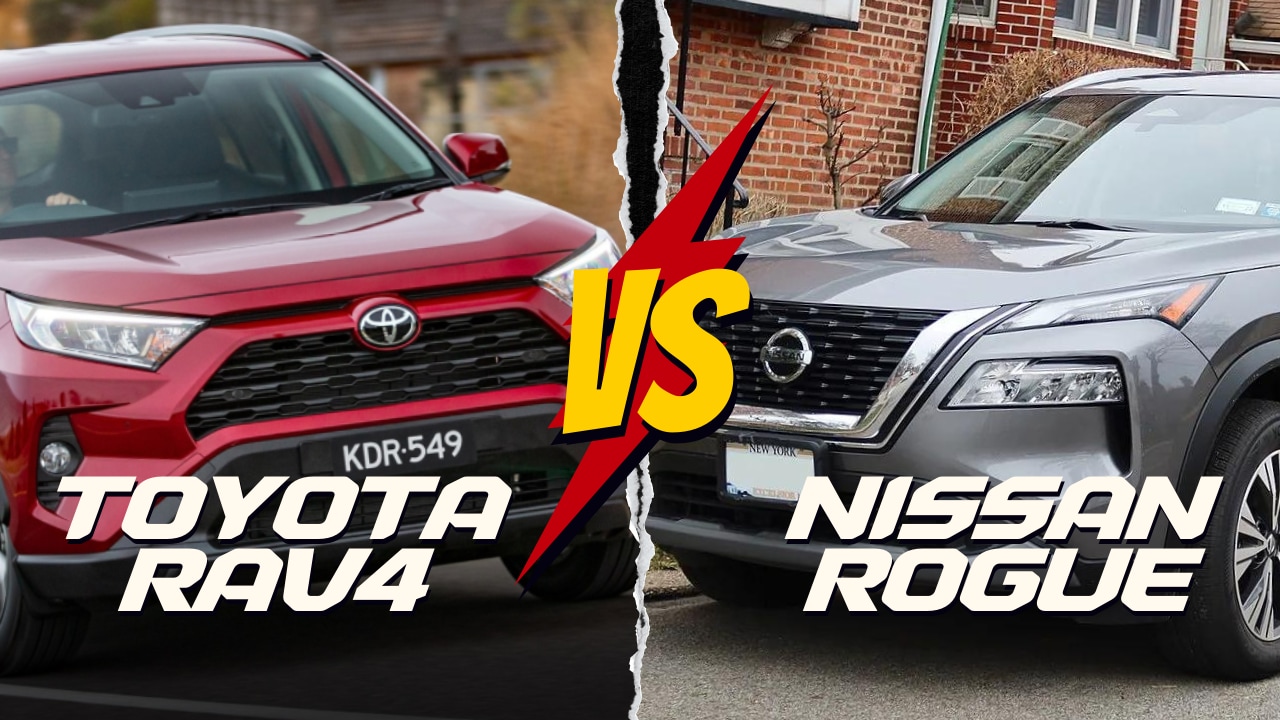 When it comes to compact SUVs, the Nissan Rogue and the Toyota RAV4 are two of the top contenders. However, if you're looking for a vehicle that offers superior benefits, the Nissan Rogue comes out on top.

1. Interior.
Firstly, the Nissan Rogue has a more spacious interior than the Toyota RAV4. With a maximum cargo capacity of 70 cubic feet, the Rogue can accommodate more luggage and gear than the RAV4, which only offers a maximum of 69.8 cubic feet of cargo space. Additionally, the Rogue's second-row seats can slide and recline, providing passengers with more legroom and comfort. Winner = Nissan Rogue

2. Safety Features.
Secondly, the Rogue comes with a more advanced safety suite. While both vehicles offer standard safety features such as lane departure warning, forward collision warning, and automatic emergency braking, the Rogue also includes rear automatic braking and rear cross-traffic alert. These features help prevent accidents and protect both the driver and passengers. Winner = Nissan Rogue

3. Fuel Economy.
Thirdly, the Rogue's fuel economy is slightly better than the RAV4's. The Rogue gets an EPA-estimated 27 mpg in the city and 35 mpg on the highway, while the RAV4 gets an EPA-estimated 26 mpg in the city and 35 mpg on the highway. This may not seem like a significant difference, but over time, it can add up to significant savings on fuel costs. Winner = Nissan Rogue

4. Ride and Handling.
Lastly, the Rogue has a smoother ride than the RAV4. The Rogue's suspension system is designed to absorb bumps and imperfections on the road, providing a comfortable and stable ride. On the other hand, the RAV4's suspension can feel firm and jarring on rough roads. Winner = Nissan Rogue

5. Price. W
The starting price of the 2023 Rogue ranges from $27,360 MSRP for the S trim up to $38,640 MSRP for the Platinum trim. For the 2023 RAV4, the MSRP starts at $31,284 for the standard trim and up to over $42,000 MSRP for the platinum trim. Winner = Nissan Rogue

Overall, while both the Nissan Rogue and Toyota RAV4 are excellent compact SUVs, the Rogue stands out with its spacious interior, advanced safety features, better fuel economy, and smoother ride.

To see available Nissan Rogues for sale, click here to see New 2023 Nissan Rogues and Inventory of Used Nissan Rogue for Sale.