Nissan Electric Vehicle Tax Rebates Massachusetts
Nissan Electric Vehicle Rebates & Incentives
In Hadley, MA
What Federal Incentives Are Available For Nissan Electric Vehicles?
Up to:
$7,500
Federal Tax Credit[1]
Shop Electric
What Local State Incentives Are Available For Nissan Electric Vehicles?

Massachusetts -
$3,500
MOR-EV is a Massachusetts program that issues rebates to electric vehicle drivers of up to $3,500 for the purchase or lease of battery electric vehicles and fuel-cell electric vehicles.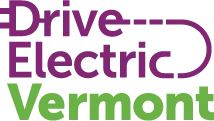 Vermont -
$4,000
Drive Electric Vermont is a program for registered Vermont drivers issuing up to $4,000 for income‑eligible Vermonters purchasing or leasing a new electric vehicle.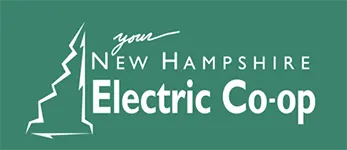 New Hampshire -
$1,000
New Hampshire Co-op (NHEC) offers rebates of up to $1,000 for eligible residential members who purchase or lease an electric vehicle (BEV or PHEV).
Nissan Electric Vehicles For Sale In Hadley, MA

Nissan LEAF
EPA‑Est Range:2
226 Miles
Automatic Emergency Braking with Pedestrian Detection
NissanConnect 8‑inch touchscreen display
Apple CarPlay Integration & Android Auto
Intelligent Forward Collision Warning
Intelligent Blind Spot Intervention
e‑Pedal

Nissan Ariya
EPA‑Est Range:3
Up To 300 Miles
Power (Standard/Optional)
63/87
Dual 12.3‑inch responsive displays
ProPilot Assist 2.0
STAY TUNED TO LEARN MORE
Benefits Of Driving An Electric Vehicle In Western Massachusetts
FUN
Nissan electric motors smoothly deliver instant torque providing powerful and instant acceleration.
ZERO FILL UPS
Charge at home, work, or one of the growing number of charging stations, but you don't need to fill up ever again.
COST
Over time, electric vehicle models typically cost less to maintain and drive compared to gas-powered. No need to spend money on gas and routine oil changes adds up over the life of the vehicle.
REDUCED EMISSIONS
Battery Electric (BEV) vehicles have zero tailpipe emissions.
QUIET RIDE
When you drive a Nissan electric vehicle, you benefit from a quiet, smoother ride.
EASY TO MAINTAIN
Electric vehicles don't require the same maintenance as gas-powered models, there will be zero oil changes in your future, and no need to worry about things like transmission fluid maintenance.
Frequently Asked Questions
How do I get the Federal EV Tax Credit for my Nissan Electric Vehicle?
Once you purchase a new and eligible electric vehicle like the Nissan LEAF from Country Nissan, you will need to fill out IRS Form 8936 to claim your credit of up to $7,500.
What does up to $7,500 mean for the Federal EV Credit?
The qualified plug-in electric drive motor vehicle credit is a nonrefundable federal tax credit of up to $7,500. The credit will reduce your tax liability dollar for dollar. Meaning if the credit is more than your tax liability, you would only receive up to the amount of your tax liability. It's best to consult with a tax professional to see how the tax credit will apply to your specific financial matters and tax filing.
What other credits are available when you purchase an electric vehicle?
We've listed some state-level available credits above, but to see the full list of offers for each state, you can check here.
Are there any rebates or credits for used EVs?
At the moment, there are no federal tax credits when you purchase a used Electric Vehicle.
What Nissan vehicles qualify for the Federal Tax Credit?
Currently, the Nissan LEAF qualify for up to $7,500 Federal Tax Credit. Our goal is to add many more electric vehicles to our lineup in the future.
[1] Government incentives are for informational purposes only. They are subject to change without notice, and do not constitute tax or legal advice. Government incentives are not within Tthe dealership's control and all persons considering use of available incentives should consult with their own tax professional to determine eligibility, specific amount of benefit available, if any, and further details. State incentives are based on http://www.afdc.energy.gov/laws/state, and updated as of 9/9/16. All credits and rebates subject to approval by issuing entity. Please check with your local, state, or federal agency (IRS) and/or a tax professional for eligibility requirements. See form: https://www.irs.gov/pub/irs-pdf/f8936.pdf.
[2] 2021 EPA range of up to 149 miles for LEAF® S, SV; up to 226 miles for LEAF S PLUS; up to 215 miles for LEAF SV PLUS, SL PLUS. 2021 EPA Fuel Economy Estimates 123 City MPGe / 99 Highway MPGe / 111 Combined MPGe for LEAF S and SV; 118 City MPGe / 97 Highway MPGe / 108 Combined MPGe for LEAF S Plus; 114 City MPGe / 94 Highway MPGe / 104 Combined MPGe for LEAF SV Plus and SL Plus. Based on EPA formula of 33.7 kW/hour equal to one gallon of gasoline energy. Actual range will vary with trim levels, options, and driving conditions; see Customer Disclosure Form for details.
[3] This is just an estimate.
Learn More About Nissan Electric Vehicle Tax Rebates
* Indicates a required field